Regional champion Tim McClelland from Tandragee is in the running for the Nature of Farming Award 2013. The annual RSPB Telegraph Nature of Farming Award celebrates the fantastic work farmers are doing for wildlife – with a top prize of £1,000 for the very best.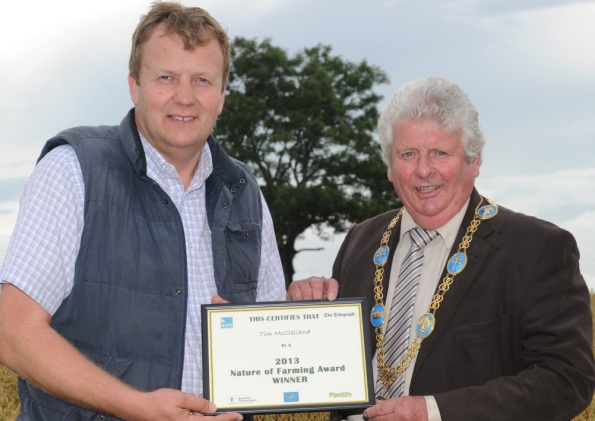 Tim McClelland's farm lies within the heart of Tandragee in County Armagh, Northern Ireland. Tim runs the 270 acre arable farm as a highly productive commercial business, but still manages to provide space for wildlife.
Threatened farmland birds such as yellowhammers, tree sparrows, linnets and nesting lapwings are supported on his farm. Irish hares, bats, butterflies and wild flowers are also plentiful.
The wild bird cover mix and retained stubbles provide seed for birds during the difficult winter months, whilst the rough grass margins offer a good wintering site for invertebrates. As a Focus Farmer and Agri-environment Trainer, Tim is an excellent advocate for how wildlife-friendly farming can be integrated into a successful commercial business.
Tim is a Conservation Grade farmer, which means he manages at least 10 per cent of his land for wildlife, including flower-rich habitats for insects and seed-rich habitats for birds.