Killyless Stores has Bimectin 5 Litre Cattle Pour-on on sale at their online shop. The pour on is used for the treatment of infections and parasites in cattle. This included Gastro-intestinal worms, Lungworm, Warbles and Sucking and biting lice.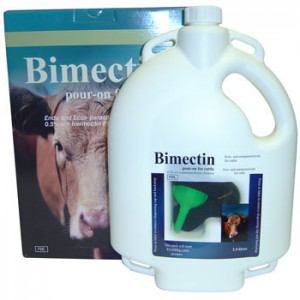 Bimectin 5 Litre Cattle Pour-on
£57.50 
Bimeda  Bimectin 5 Litre Cattle Pour-on
Covers stomach worms, lung worms, lice.
Price Excludes VAT
Withdrawal periods
Meat and offal: 31 days.
Milk: Not permitted for use in lactating cattle producing milk for human consumption. Do not use in non-lactating dairy cows, including pregnant dairy heifers, within 60 days of calving.
Click here to purchase this Cattle pour on from the Killyless Online store or contact Killyless Stores on 028 2588 0233.

Killyless Stores – Bimectin Cattle Pour-on