Killyless Stores in Cullybackey, Northern Ireland sell Bekina Wellies online and in their store. Bekina Wellington Boots are  £34.50 excluding VAT and are available in sizes 7 up to a size 11.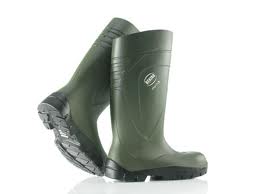 As an agricultural professional your working day doesn't run from nine to five, but more like five to nine. That's why our range of agriculture boots has been developed especially for long and intensive use. From boggy fields to milking parlours, from poultry farming to horticulture: with Bekina® boots you can literally go anywhere.
Bekina® agriculture boots have thermal-insulation, provide superior grip and are easy to clean. Safety boots are a must when you are working with animals or operating heavy machinery on a daily basis. With the correct maintenance they offer great resistance to manure, fats and chemicals. This makes Bekina agriculture boots the best option for any job in and around the farm! (from www.berkina.be)
Bekina Willington Boots are a great choice for any busy farmer or agricultural worker. We forget how often farmers wear their welly boots, day in day out for 365 days a year. Give your feet a treat and try a new pair of Bekina Welly boots. Designed to be practical and comfortable at the same time. Click here to buy online or if you are unsure of your exact size call into the Killyless Stores shop in Cullybackey, Northern Ireland and our staff will help you find your perfect size.