Here at Killyless Stores we serve the farming community in Ballymena by providing great products and great local service. As a local family business we love introducing our new products to the local farmers. We are now stocking Visqueen Agrisheet which is a strong Silage Sheet. If you would like to read more about the strength properties of Visqueen Agrisheet click here to read our blog post from Killyless Stores.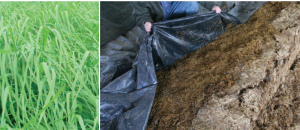 Here are some more reasons why it might be worth considering Visqueen Agrisheet;
Visqueen Agrisheet is lighter than conventional sheeting and therefore easier to handle. Its lighter weight also gives it the added environmental advantage of being easier to dispose of.
With increased resistance to weathering, Visqueen Agrisheet protects against all weather conditions. UV inhibitors provide full protection from sunlight during period of use.
Visqueen Agrisheet has been extensively tested at the independent ADAS consultancy as well as in farm trials to prove its superior strength characteristics.
You can read more about Visqueen Agrisheet by clicking here. Visit Killyless Stores to find out more about our agricultural products and silage sheeting.