Northern Ireland agricultural merchants Killyless Stores sell Digital Voltmeters. A Digital Voltmeter is an invaluable piece of kit for anyone who regularly uses an electric fence on the farm. If you find that you electric fence is behaving badly a digital voltmeter can help you get to the bottom of the problem, whether it is a short circuit or a filing in the equipment.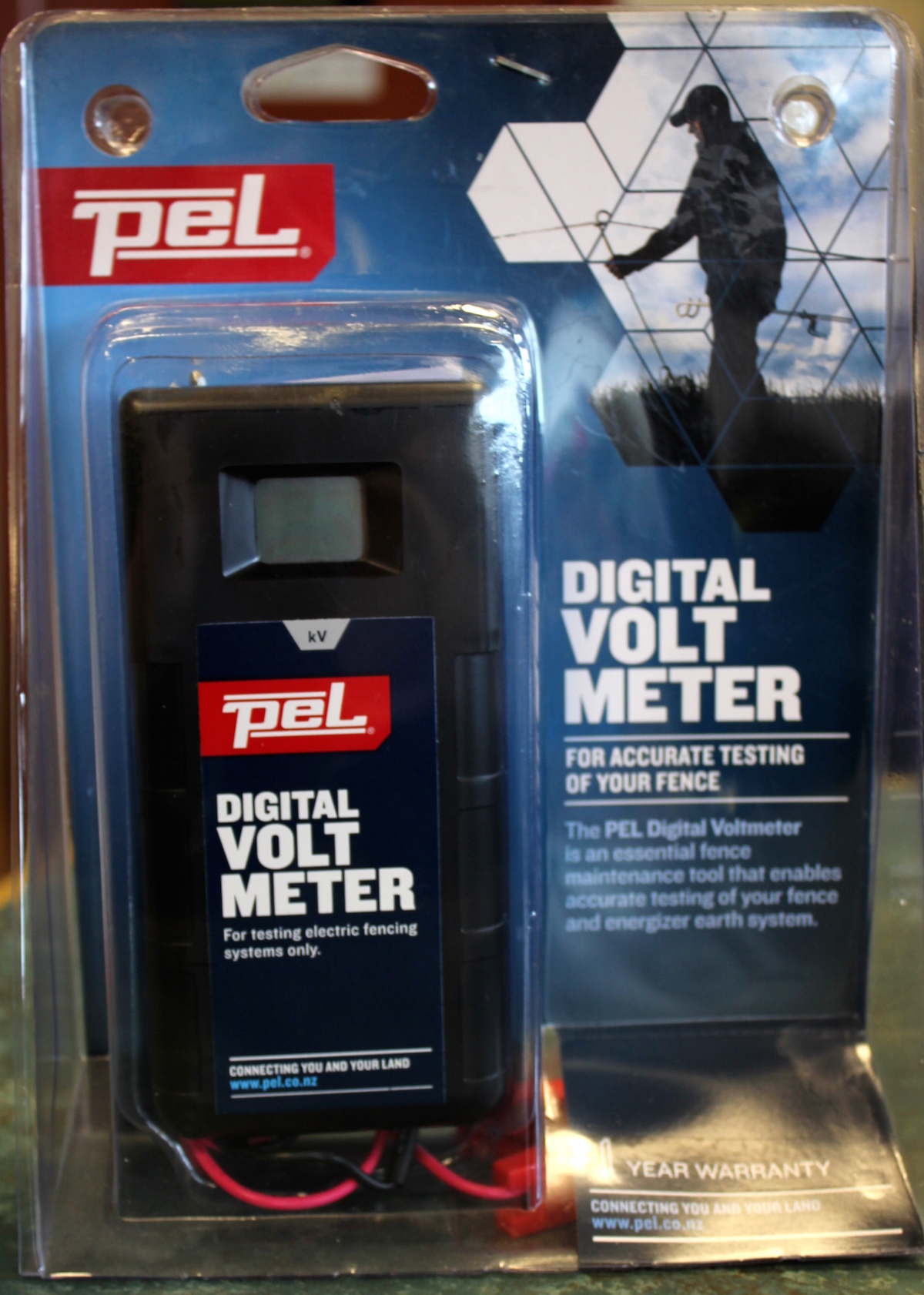 The PEL Digital Voltmeter enables accurate testing of your fence and energiser earth system.
Earth probe provides accurate fence to ground voltage measurements
Readings from 200 V to 9,900 V in 100 V increments
Rugged design
Automatic On/Off
Replaceable 9 V battery with a life of up to 18 months.
* Product warranty excludes battery. Batteries fitted inside management tools have a 90 day warranty.
For more information about the PEL Digital Voltmeter call in at Killyless Stores in Ballymena, Northern Ireland