Killyless Stores online shop is offering the Hotline 150 Electric Fencer for £92.50 (excluding tax).Killyless Stores know that electric fencing is an effective tool for economic and healthy management of your land and animals. It offers a portable and cost effective alternative to more traditional forms of fencing. With the ever increasing popularity of growing your own fruit and veg and rearing of poultry, Hotline has developed electric fencing products which are flexible, easy to set up and have a low visual impact to protect the fruits of your labour from a range of predators.
• 0.065 Stored joules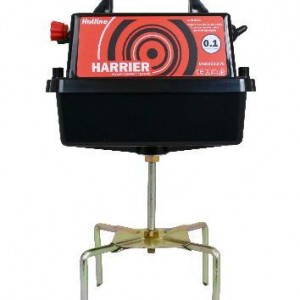 • Uses 6v internally housed battery (P44)
• 1km Fence length
• High and low power settings
• Battery life approx. 11 – 15 weeks
Click here to visit the Killyless Stores online shop and view the Hotline 150 Electric Fencer.
Buy online – Electric Fencer – Northern Ireland